This is a step by step instruction on how how to install kmeaw's new CFW for the PS3. This now replaces the Usb stick jailbreak so that your PS3 is jailbroken all the time.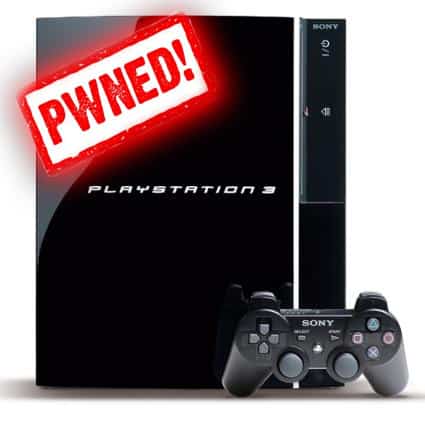 With this CFW you can use Backup Managers to Back up your games and play them from a hard drive.You can also run Homebrew also.

To get started you will need to download this file:

This files includes:

1) Sony's 3.55 Firmware update

2)kmeaw's 3.55 CFW

3)Backup Managers and the lv2.pkg

*

Download Backup Manager Update for kmeaw's 3.55 CFW

- *Download Blackbox FTP (Transfer PS3 Games from Your Desktop to Your PS3 Internal Hard Drive)

*

Download Multiman Backup Manager





For the installation of this wonderful CFW, you must revert back to the official firmware and download the patched PUP for Kmeaw CFW. Flash it, and install the patch lv2 package. For now, you need to run LV2 patcher each time boot so that the functions necessary to run backup managers work properly.





If you are on Wutangrza and Geohot CFW you can just install the lv2 patch package. However, it is not recommended as a lot of people are getting bricked, so you should just revert onto the official firmware and flash the Kmeaw CFW PUP.





INSTRUCTIONS




1.Create a path on your USB as such: "X:\PS3\UPDATE\"




2.Place the official firmware in the folder.




3.Go to the "Settings" tab on your PS3 and update the firmware via removable hardware.




4.Replace the official firmware with the custom firmware by Kmeaw and repeat the previous step.




5.Put the lv2.pkg file on the root of your usb device.




6.Intall using the "Install Package Files" applications under "Games".





Done.




PL3 File Permissions Fix In Kmeaw CFW -- Solve Freeze Backups:




1. fire up multiman, blackb0x, whatever ftp & transfer your backup




2. run your lv2 pkg of choice




3. run the fix permissions app that is installed from running the package located here:





I TAKE NO RESPONSIBILITY IF YOU BRICK YOUR CONSOLE. DO THIS AT YOUR OWN RISK.